2022 AmeriCorps Seniors Volunteer Recognition
September 27 @ 2:00 pm
EDT
Free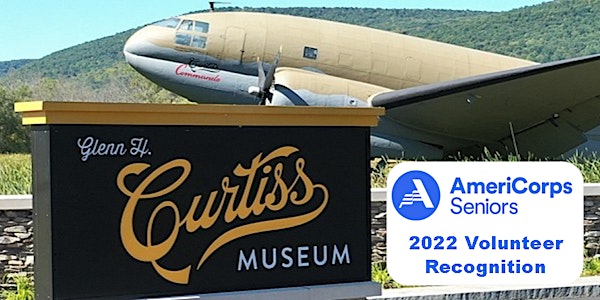 Join us as we honor our RSVP volunteers who served during 2021
That's right – we're back in person for our volunteer recognition!
This year we will meet at the beautiful Glenn Curtiss Museum. As a volunteer, you are welcome to explore the museum and learn about this unique slice of history with roots in Steuben County. Our celebration includes a special award presentation for outstanding volunteers. Refreshments provided by Timber Stone Grill.
$15 for guests who are not AmeriCorp Seniors volunteers. Guests may pay by cash or check at the door.
Please make your registration by September 19th!
For more information, give us a call at 607-664-2298
RIDESHARE
Do you need a ride?
Can you give someone a ride?
Please let us know when making your reservation. We'll do our best to coordinate drivers to assist those who would like to rideshare to the event! We'll match drivers with riders who live in the same community.
Related Events