22K Walk for Mental Health and Suicide Awareness – OPERATION NEW DAWN: Welcome Home
May 1, 2021 @ 1:00 pm

-

2:00 pm

EDT
Walk for Mental Health and Suicide Awareness
About this Event
This is the 4th event of the 3rd annual Operation New Dawn event series to bring awareness to veteran suicide and the organizations designed to bring this epidemic to an end. The 22K is the first in its kind for our organization, yet, still highlights the 22 veterans lost daily to the battle of mental health via suicide.
Currently events are approved and scheduled in:
*The physical events in New York, NY and Falls Church, VA are postponed due to state vaccine schedules! Cities in California, New Mexico, Florida, Texas, New Jersey and Massachusetts are postponed due to Covid. ​ However, all cities, nationwide, are encouraged to participate virtually! – Details below –
The goal for the 2021 missions are $50,000 to support all of the ongoing efforts to support veterans.
Any amount that you choose to donate towards this worthy cause will be greatly appreciated! We are also seeking mile supporters who will sponsor the walk at the below levels:
$0.25 per kilometer which equals a total $5.50 donation
$0.50 per kilometer which equals a total $11.00 donation
$1.00 per kilometer which equals a total $22.00 donation
$2.00 per kilometer which equals a total $44.00 donation
We are asking all who are interested in doing this walk with us to please do so virtually, as we need to keep everyone safe due to COVID-19 protocol this year (so we cannot gather as we normally do).
Whether you do one mile or more than one, please share your pictures and videos with us so that we can see your awesome participation and smiles as you join us in this mission!
The email to send your pictures and videos to is: [email protected]
You can also tag us in your pictures on Instagram, Facebook and Twitter!
Instagram: @USVetsHOF Facebook: @USVetsHallofFame Twitter: @HallVeterans
NOTE: The time listed is the time that our veteran team will complete the 22K and arrive at Centennial Olympic Park. They will begin their walk/ ruck at 8 AM.
Thank you and ​let's make the world better for our veterans… together!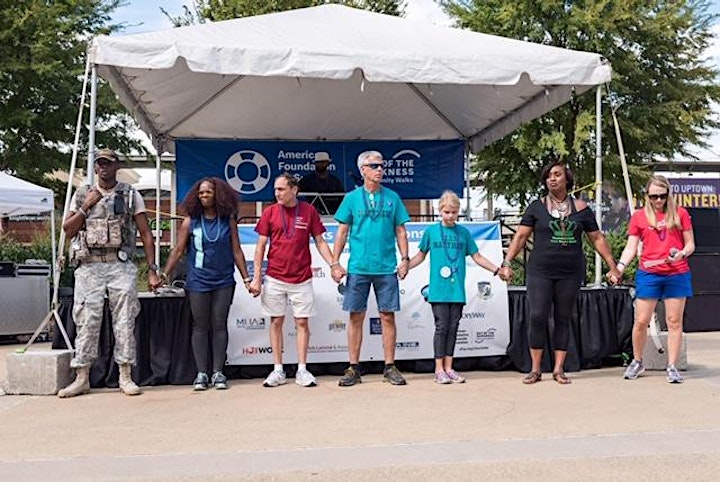 Related Events