Charity Golf Tournament – Supporting Veterans
September 5, 2022 @ 7:00 am
EDT
$12601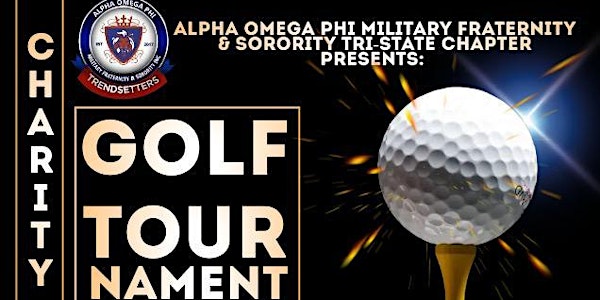 With your support and participation, Alpha Omega Phi is committed to changing the lives of Veterans, Warriors, and Caregivers.
Mission:
Alpha Omega Phi believes it is necessary to serve the community and develop programs that will assist the military, veterans, and other members of the community. Our Adaptive Sports Program was established in 2017 to help provide an outlet for veterans. Alpha Omega Phi prides itself on helping veterans in any way possible to advance their lives.
Purpose:
The Adaptive Sports Program was created to give veterans the opportunity to fellowship and bond with other service members. The purpose of this program is to provide outreach opportunities for veterans to help decrease the suicide rate.
Alpha Omega Phi Military Fraternity & Sorority Inc was established to bring together all U.S. Armed Forces personnel across the world. It is the first co-ed fraternity/sorority in Military Greek history. We are dedicated to upholding the qualities of this organization to make proud the members of the U.S. Armed Forces both past and present.
Alpha Omega Phi Military Fraternity & Sorority Inc.'s vision is to provide a family-oriented organization that gives all armed forces a place to fellowship. We hope that Alpha Omega Phi can not only build a bridge between branches but extend our love into the community. Alpha Omega Phi will not just be a fraternity & Sorority that wears jackets, and we will be the organization that provides community support to our nation's heroes.
Related Events