Dallas Virtual Job Fair – August 5, 2021 Dallas Career Fairs
August 5, 2021 @ 3:00 pm
CDT
Attend the Best Virtual Job Fair Hiring Event in Dallas Texas with Job Fair Pro!
About this event
Dallas Virtual Job Fair – August 5, 2021
This event is FREE for all job seekers!
Job Fair Pro will be hosting a Virtual Job Fair online at jobfairpro.com on August 5th from 9am to 3pm CST. This state of the art event will feature all the things you love about Job Fairs, but in a virutal online setting.
Our system brings you the latest technologies in to bring you the best virutal job fair experience you will ever have.
1. Register For The Virtual Event
To attend this event you must register on Eventbrite or Jobfairpro.com. Please make sure you use real information because you will needed it to verify your account to attend the event.

2. Job Seeker Account Activation
Once you have registered you are going to want to setup your job seeker profile and upload your resume for employers. To do this you must first verify your account with a cellphone number. Once you enter your cellphone number you will recieve a code that you will need to enter to activate your account with us.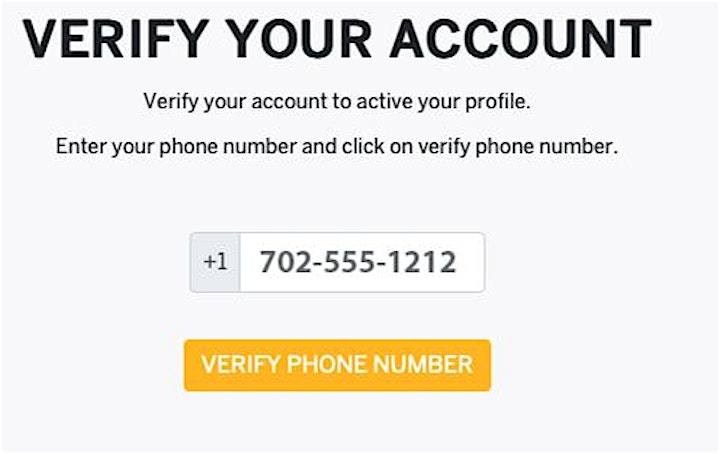 3. Event Registration Complete
once you complete the verification you will finish registering for the virutal job fair.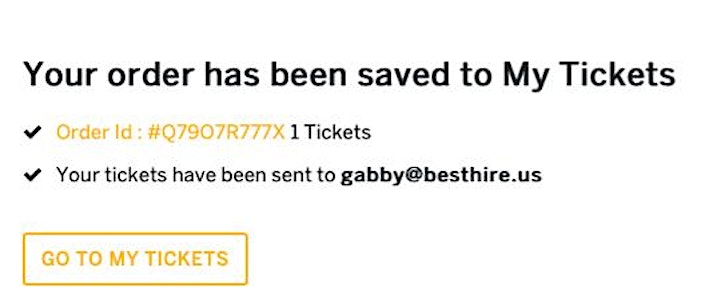 4. Build You Job Seeker Profile on JobFairPro.com
Once you have registered for the event you are able to setup your Job Seeker Profile for the event on Job Fair Pro.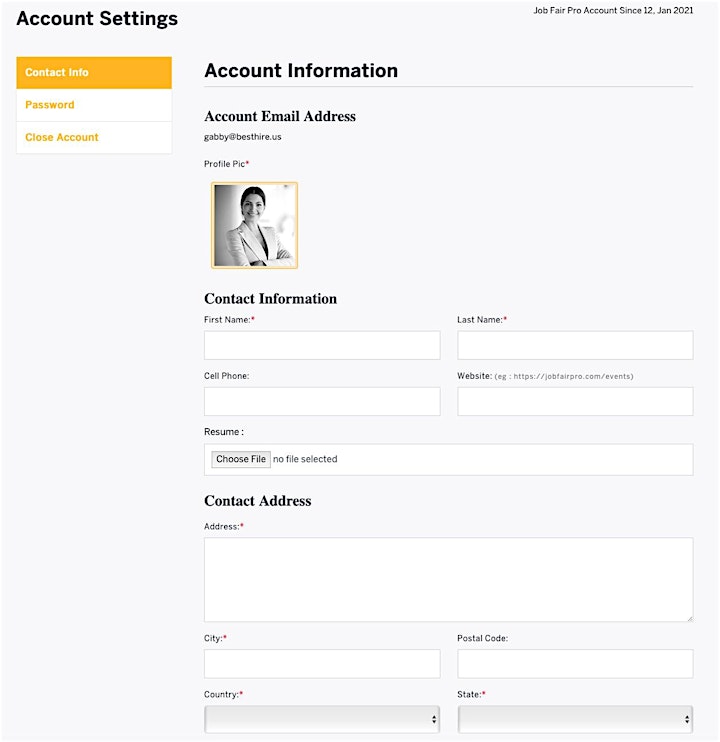 5. Attending The Event
Once you have registered for the event you will have access to the event from your dashboard on Job Fair Pro. You will get text reminders about the event as it gets closer. On the morning of the event you can click the link in your text reminder or login to Job Fair Pro and click on my tickets and click Join the event.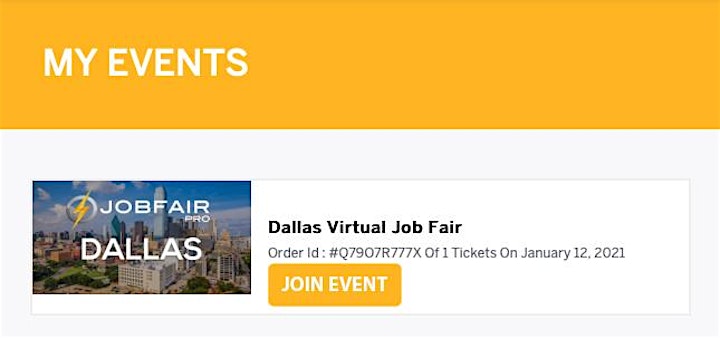 6. Login To The Event Lobby
When you click the Join Event link in your account you will be sent to the virtual lobby to login.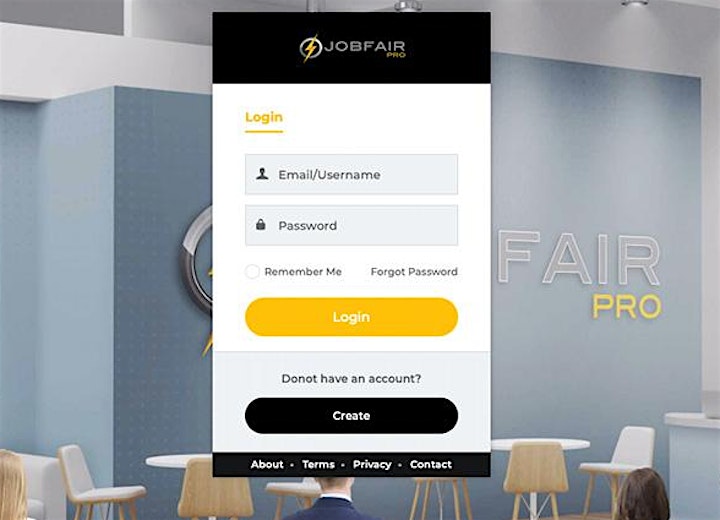 7. Join The Event
When you login you will be added to the Job Fair Pro Lobby. You can select employers and join their booths.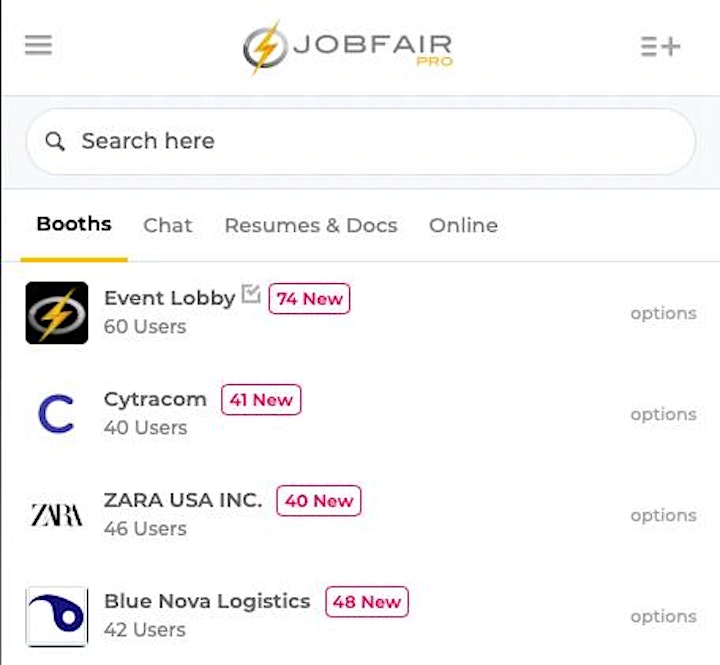 8. Chat With Employers and Interview
Once you enter an employers room you can start asking questions and interview with the hiring managers. You can send chats, audio files, images, resumes, word docs, pdfs and add some emojis as well.

10. Get Hired at Our Job Fair
If you are prepared and interview well. You could get hired whereever you are the day of the event. These employers are looking to hire people right away!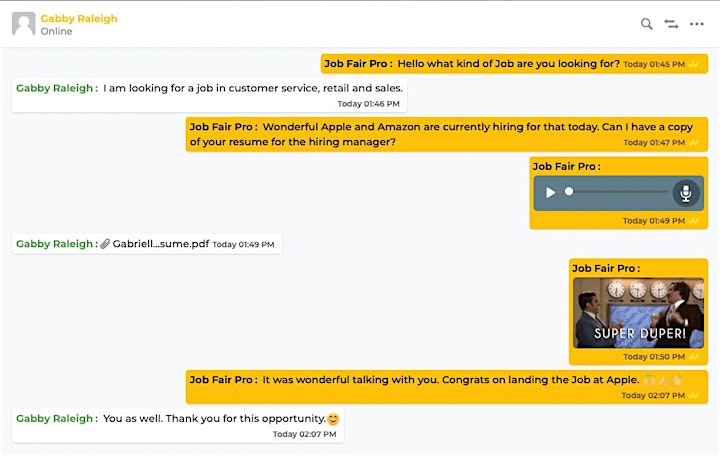 9. Record Audio Files & Send Attachments
Our platform is the clear leader when it comes to Virtual Job Fairs. You can send Chats, Audio Files, Word Docs, PDF's, Emoji's and Animated Gifs. This allows you to express your personality with our platform. No one comes close to Job Fair Pro.
Why you should attend our Dallas Job Fairs
Our Virtual Job Fairs allow you to interview online with the top hiring companies in the Dallas Fort Worth Area. This job fair will allow you to learn about the businesses that are hiring and what their hiring needs are. Tired of sending your resumes only to get no responses back? Put a face with a name and make a great first impression. Register today, and you could get hired live at this virtual job fair in Dallas Texas.
Industries that hire at our Dallas Virtual Job Fairs
Accommodations, Accounting, Advertising, Aerospace, Agriculture & Agribusiness, Air Transportation, Apparel & Accessories, Auto, Banking, Beauty & Cosmetics, Biotechnology, Chemical, Communications, Computer, Construction, Consulting, Consumer Products, Education, Electronics, Employment, Energy, Entertainment & Recreation, Fashion, Financial Services, Fine Arts, Food & Beverage, Green Technology, Health, Information, Information Technology, Insurance, Journalism & News, Legal Services, Manufacturing, Media & Broadcasting, Medical Devices & Supplies, Motion Pictures & Video, Music, Pharmaceutical, Public Administration, Public Relations, Publishing, Real Estate, Retail, Service, Sports, Technology, Telecommunications, Tourism, Transportation, Travel, Utilities, Video Game, Web Services
Benefit packages offered by employers
Salaried Positions
Base Salary + Positions
Bonuses
Commission
Life Insurance
Paid Holidays
Paid Company Training
Management Training
Rapid Career Advancement
Free for all Job Seekers
Be prepared to interview with the hiring decision maker the day of our event.
Employers
Are you an employer looking to attend our Virtual Job Fairs as an employer looking to hire? Purchase your booth space online or contact us by phone 855-562-7761. www.jobfairpro.com
Related Events