Giving Back, – Roots for Boots, Fundraiser
July 16 @ 5:00 pm

-

9:00 pm

EDT

$40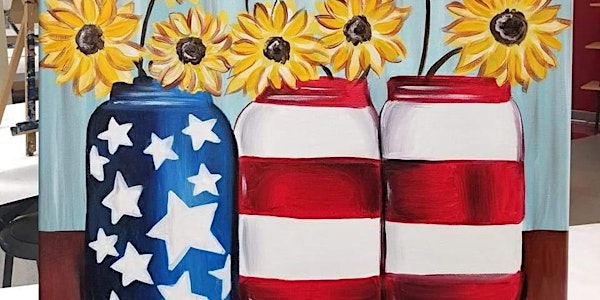 A painting party for a cause! Join us for a fun evening of painting with music and simple instruction, raffles and light refreshments.
Get together with family and friends and create a beautiful painting on Canvas. Graphic Designer and Artist Connie Higgins, will lead you step-by-step through the process of creating a masterpiece you will be proud of.
NO PAINTING EXPERIENCE IS NEEDED! Learn new techniques, enjoy and have fun.
Includes: 1 canvas an all painting supplies along with a free raffle ticket.
This event is BYOB
$40 per ticket
Get your tickets soon, Spots are limited!
This fundraiser is in honor of our grandfather, Joe Craig.
Christy Lucas, CEO of Roots for Boots helped him in more ways than I could have imagined. The help and support this organization gives to our community is extraordinary and why we want to give back.
This is our WHY.
In February 2019 Joe fell upon hard times and needed medical attention. It was then that we realized how much his medical condition had taken a toll on his property. A leaky roof led to a leaky ceiling. Having a diagnosis of COPD and sleeping in a bedroom that was filled with mold and mildew had to end, BUT HOW? A retired Veteran on a fixed income had no extra to spare. After reaching out to many people, for any type of assistance, I was referred to Roots for Boots. After many emails back and forth with Christy Lucas and sub-contractor Doug Meckley with Bealing Roofing they were able to fully repair Joe's roof with no out-of-pocket expenses from him or the family. There was even a donation made solely for his roof repair which put them over budget for the job and he was able to have repairs done to his bedroom! Three months later Ohl TYME Renovations, a veteran and family-owned business teamed up with Mercer Floor & Home Carpet One and fully renovated his bedroom floor to ceiling.
We also signed him up for Military Share, a food distribution program, which is held monthly. All active service members, veterans and their families in need are eligible. Joe was enrolled with the Military Share from 2019 until the time of his passing in 2021.
In December 2021 Roots for Boots teamed up with Triple R Roofing and repaired my neighbor's roof, Pat & Gail Gast. Pat, a Veteran, is on a fixed income and has a lot medical needs that came from his time in the service. Again, no money was needed out of pocket to make the the repairs to their roof, talk about a wonderful blessing and extortionary Christmas gift.
For more information about Roots for Boots visit their website at www.rootsforboots.com or visit their Facebook page.
For more information on Paint and Enjoy Painting Parties with Connie Higgins visit her Facebook Page or contact her at 717-891-9915 / [email protected]
Related Events