Military & Veteran High Performance Driving in Austin, TX.
October 9 @ 7:00 am

-

5:00 pm

CDT

Free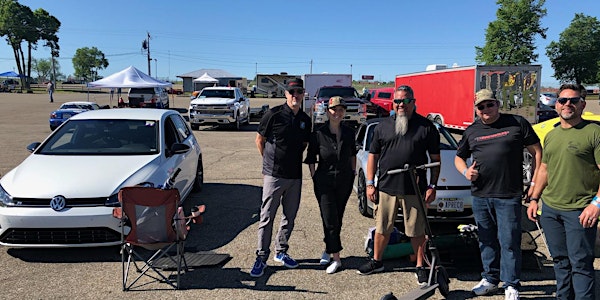 Building a community to the military & veteran population by providing non-clinical outreach through active participation in motorsports.
Our event registration for this event is open to active military, Guard, reserve, Gold Star spouses, and/or veterans with a service-connected injury. The general public can register at the link below.
What is it?
Using a street-legal car Gymkhana/solo/autocross courses typically involves only the use of first and second gear and the course will typically be from 0:45 to 1:30 in length. Courses are laid out with cones representing "obstacles" to navigate through.
The course will often consist of slaloms, 180 degree turns, 360 degree turns, figure-eight turns, and sometimes parking boxes. Gymkhana requires strong mental concentration and memorization of the track, as sections of the course frequently must be repeated or navigated backward.
Is this event open to the public? Yes! Event registration is here: http://www.spokes.org/ What does VETMotorsports provide? A community for the military. We pay for your entry fees. We cover your food, water, and snacks. We provide coaching and instruction. We provide a car for those needing one. (21 years or older, please.) A great time!
What is the schedule?
Event Details
4 timed runs are included with your registration An extra 4 runs (called X-runs) are an option. Free Fun Runs following the competition if enough interest. We supply water, food & snacks. We pay for your entry fees. One "work" assignment is required by the car-club. No overnight camping allowed. If you bring an EZ-up, you must have 50 pounds of ballast at each corner
Schedule (subject to change)
7:30am – Arrival
8:30am – Novice Walk
9:00am – Mandatory Drivers Meeting
9:30am – Event starts
Related Events