Military & Veteran Pit Crew Experience in Wampum, PA
August 19 @ 7:00 am

-

5:00 pm

EDT

Free – $35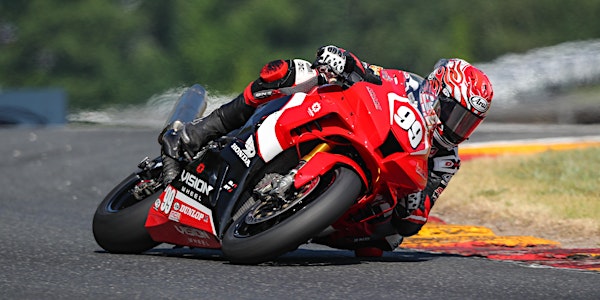 Using motorsports to empower Active, Guard, Reserve, veterans with service-connected injuries, and Gold Star families.
This is a 3-day pit crew event.
Participants will be placed into teams as pit crew members, being assigned specific roles and duties by the team owners.
This event comes at no cost to the participant.
This is a hands-on event, you do not need a prior mechanical background to participate.
Duties: Light Mechanical Work (Check/adjust the air in tires, Swap wheels, Check suspension for loose bolts/nuts, Add fuel, Check/add oil and/or water, Check and record tire temperatures, connect/unconnected jumper battery in the paddock and on the false grid), Communicate to the rider during sessions/traffic alerts/lap times/track conditions/anything relevant, monitor live timing-to give lap times, manage task list/time management (ensure rider and motorcycle is ready for next session); and return tools, assist in loading/unloading, assist the driver in Tech following the race. Participate in Podium ceremonies, if the team is 1st-3d. Other ancillary duties as part of a team.
There are pit stops during this event.
Exact duties will vary.
Participants will not be asked to perform any duties that are beyond their capabilities (knowledge/skill/physical ability).To be considered interested participants must be on Active duty, guard, reserve, a Gold Star parent, or a veteran with a service-connected injury.
Upon request provide supporting documentation for validation…A valid Driver's License…A DD214…A VA rating letter (rating percentage is not a selection factor, just used to verify the warfighter's status)… To keep operational costs low we give priority to veterans local to the local area.
Past VETMotorsports participants will be considered.VETMotorsports encourages Peer-to-Peer guest invites (Vet to Vet).
Related Events