Military & Veterans Mental Health Summit
September 12 @ 8:00 am

-

12:30 pm

EDT

Free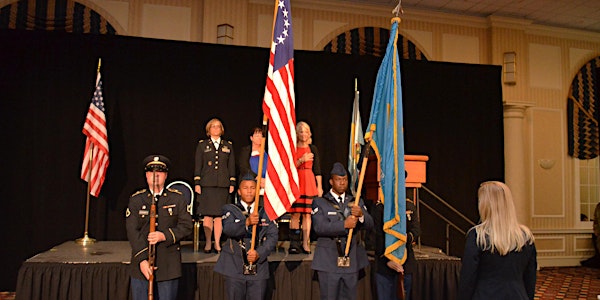 Join us on Tuesday, September 12, 2023 as the Riverfront Events Center in Wilmington, DE. The theme of this year's summit is Substance Use.
Keynote Address by Dr. Jessica M. Martin
"SUD Treatment Implications amongst Veteran Populations with Co-Occurring Disorders"
According to the U.S. Department of Veterans Affairs (VA), around 70% of physicians in the United States have received some of their training with the VA. A total of 178 of 183 U.S. medical schools are affiliated with the VA, and 43,565 medical residents, 24,683 medical students, and 463 advanced fellows received some or all of their clinical training within the VA system in 2017 (US Department of Veterans Affairs, 2017). Despite this training, most clinicians do not feel adequately prepared to provide high-quality care for veterans. In a recent study, only 13% of mental health providers met readiness criteria for culture competency in treating veterans (Tanielian et al., 2016). The military is a unique culture that possesses its own set of norms, values, and customs, as well as its own language and class structure. To better serve this unique population, it is imperative that clinicians understand and appreciate veteran culture. The purpose of this presentation is to discuss the treatment implications of co-occurring substance use disorders amongst veteran populations.
Objectives:
1. To understand the various norms, behaviors, values, and traditions of the veteran culture.
2. Review comorbid mental health concerns that exacerbated substance use disorders
3. Identify treatment implications when working with Veteran with co-occurring substance use disorders.
Panel Discussion
"Maintaining Hope Through Treatment"
Our panelists will help you traverse the rapids of recovery through authentic discussion and shared experience. The conversation will be explored from the perspectives of an addiction psychiatrist, chaplain, family member and veteran in recovery; this will facilitate your understanding of a holistic approach to substance use recovery.
Objectives:
1. Learn about the barriers and challenges to treatment, along with ways to overcome some of these obstacles.
2. Understand effective modalities of treatment, from both the provider and client perspectives and this will highlight, the efficacy of said treatment.
3. Recognize a person in recovery's emerging self-compassion as they navigate life's challenges and deal with feelings such as shame and guilt.
4. Gain practical skills to help their clients find hope and safety in the unfamiliar.
Related Events