Mission: Heroes Bass Fishing Assunpink Lake
July 16 @ 5:30 am

-

2:00 pm

EDT

Free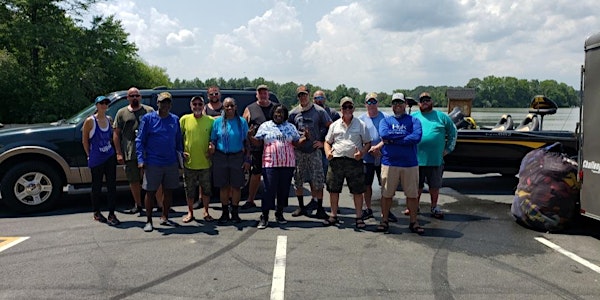 A day of boat fishing, camaraderie and friendly competition for our Nation's Heroes. Volunteer boaters needed.
Woods ~n~ Water is holding a boat fishing event for our Nation's Heroes. If you are a Veteran/Active Duty member of the Armed Forces or a First Responder, please join us for a day of fishing, camaraderie and friendly competition. Everything is FREE!
If you have your own gear, bring it. If not, we will provide what you need to have a good day on the water boat fishing. We will pair you up with a volunteer with a boat and angler experience to see which boat team will have bragging rights for the day.
Categories:
(3) 15″ Bass limit
Big Bass
Big Miscellaneous
Big Panfish
Volunteers with a boat and fishing experience are wanted!!! Please register and we will pair you up with one of our Nation's Heroes for an opportunity to show appreciation for their service and to provide a therapeutic day on the water. What better way to give back than to do something that you enjoy? Every day, individuals that serve this great country die by suicide because of their time in service. Events like these have a positive impact on mental health and there have been studies done to prove that they do. Be part of a Hero's journey to better mental health.
Are you a Veterans or first Responders that have a boat we will pair you up with another Hero. If you have a friend or family member with a boat and would like to fish together, we encourage you to join us.
We ask that everyone arrive on time or earlier, sign in, enjoy some coffee, water, snacks/bagels, get acquainted with everyone and hit the water by 0630. Everyone is to be back at the ramp by 2:00pm, weigh your catch, release your catch, then start busting chops about who won what.
Related Events