Ms. Veteran America 2023
October 8 @ 7:00 pm
EDT
$25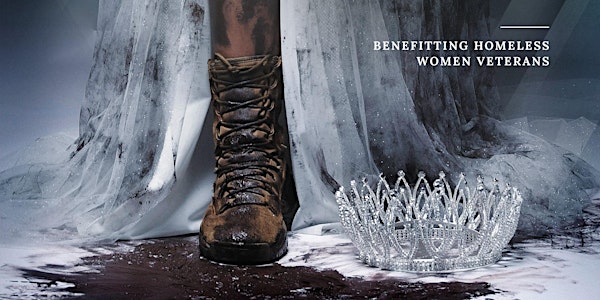 The purpose of this event is to showcase "The Woman Beyond the Uniform" and honor the service and sacrifice of our Women Warriors.
We want to extend an opportunity for you to Honor and Support our Women Veterans at the 12th Anniversary of the Ms. Veteran America competition, presented by the American Legion Post 275 Family and celebrating "The Woman Beyond the Uniform." This event honors the service of the over 2 million women who have worn the U.S. Military Uniform and acknowledges the women who have made the ultimate sacrifice during their military service.
We would also like welcome back our Emcee, Nick Kosir, The Dancing Weatherman for his second year with us!
This event highlights the strength and courage of our nation's military women and reminds us that these warriors are our mothers, daughters, sisters, aunts and wives.
The beneficiary of the Ms. Veteran America competition is Final Salute, Inc., a 501(c)3 nonprofit providing safe and suitable housing to homeless women veterans and their children. Since 2010, Final Salute Inc. has provided over 17,000 housing days and raised more than 3 million dollars to support over 8,000 women veterans and their children in over 30 states and territories. Final Salute Inc. has received national recognition for spearheading the conversation on homelessness among women veterans. It was featured in the NCIS episode "One Step Forward" and the award-winning documentary, "Served Like a Girl."
We are also excited to welcome back Celebrity DJ, DJ Jay Shale! More Special Guests to be announced!
There are an estimated 55,000 homeless women veterans nationwide; over half are single mothers. Women veterans are now the fastest growing segment of the homeless population. Women veterans are also 3 times more likely to be homeless than their male counterparts.
Dress Code: Black Tie or Military Dress
Notes: For Virtual Attendees, you will be sent an access code (closer to the event), from our virtual partner.
All ads are based on size 8.5 x 11 and must be provided in full color and PDF format. Ads are due by 9/15/2023, no exceptions. Further details will be provided upon ad or sponsorship purchase. Programs will also be provided to virtual attendees. POC is sallyrejas@yahoo.com
For sponsorships, please contact leadership@finalsaluteinc.org
For questions on in-person attendees, to include seating, please contact stephanie@socialiteeventplanning.com
Related Events