Operation Headshot
August 20 @ 2:00 pm

-

6:00 pm

CDT

Free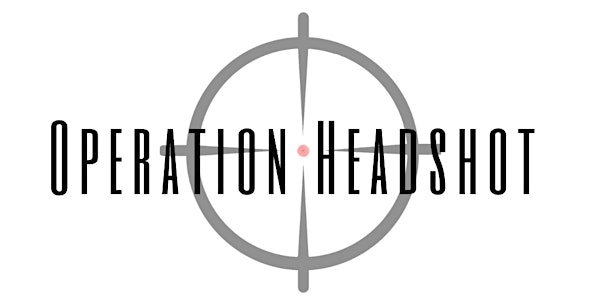 Veterans & Business Leaders throughout Middle Tennessee! This is an opportunity to network & grow, as a potential employee & business.
DO NOT MISS THE VERY FIRST EVENT!!!
OPERATION HEADSHOT!
This is a networking event for Veterans & all businesses throughout Middle Tennessee. The goal is to provide some basics needs to kickstart the transition from military to successful civilian.
Here is a list of what we will be giving to ALL Veterans who attend:
Professional Headshot: Provided by Chelsea Watkins Photography.
Professional Resume Review: Provided by numerous industry leaders. *
Professional Social Media Review: Provided by numerous industry leaders. **
A chance to listen in on a panel of leaders from different industries where they will explain what they look for in a new, potential, employee.
A chance to win free business attire (suit, dress, shoes, belt, etc): Provided by 9GC.
VA Benefit Guidance & Awareness.
The opportunity to network with other Veterans & Business Leaders in the Middle Tennessee area.
These are just some of the things provided at Operation Headshot.
Not only will this be an opportunity to get some basics needed for the business world, this is also a HUGE opportunity to regain that community & family atmosphere of the military.
This event will provide all parties an opportunity for GROWTH!
To the business leaders: A Veteran added to your team could be what takes your team to the next level!
To all Veterans: You could potentially meet your next teammate, leader, or business partner!
Whats else:
RSVP to Operation Headshot!
Show up dressed in professional business attire (minimum khaki's & a polo or equivalent).
Food & drinks will be provided.
NO ALCOHOL IS PERMITTED.
Any & all questions please forward to: [email protected]
FOR RESUME REVIEWS, PLEASE SEND TO: [email protected]
***Note: only attendee's will have resume's reviewed for free.***
Related Events