Rutland Vets Town Hall 2022
October 9, 2022 @ 1:00 pm
EDT
Free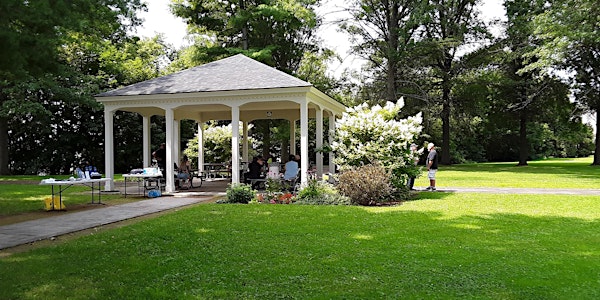 Veterans are invited to speak, unscripted, about what their service means to them. Non-veterans are encouraged to attend and listen.
All are invited to a Vets Town Hall outdoors at the Godnick Center in Rutland, Vermont. Veterans of any era who served in any capacity are invited to stand before their community and speak for up to ten minutes about what it was like to serve their country. Non-veterans are encouraged to attend and listen.
This event is non-political, and all perspectives are valued. There will be no debate on American foreign policy.
Based on feedback from both speakers and attendees, there will be a question-and-answer period with some of the speakers at the end of the event.
This event may take place indoors our outdoors depending on weather.
For speakers: Tell us what your service means to you. Please tell us about your own experiences, whatever they may be, rather than speaking broadly about an issue or organization. You're a member of our community, and it's your stories, reflections, and insights that we're anxious to hear.
Each veteran will be given up to 10 minutes to speak. Veterans who would like to speak can contact [email protected], or mark that preference when registering on eventbrite. If you're considering speaking but prefer not to register, we encourage you to attend. After pre-registered speakers go, the host will take speakers from the floor, time permitting. The goal is for every veteran who would like to speak to have a chance to do so.
Of course, veterans (and all community members) are also welcome to simply attend and listen.
For attendees: All community members are invited to this event. Only veterans will speak, but non-veterans are encouraged to attend and listen.
Throughout the event, you may hear something you agree or disagree with. You may have a question. Or you may want to say encouraging words with the intention to help. However, we ask that you please refrain from responding. We are simply here to listen and learn about what it was like to serve in the wars that this nation has chosen to fight.
Parking: Parking is available in the lots at the Godnick Center. There is also on-street parking nearby. Those with mobility concerns will find the site most convenient by parking in the Godnick Center lots. If it's comfortable for you, please consider parking a little further away so that spaces closer to the pavilion will be available for those with mobility concerns.
Parents: Your children are welcome to attend with you, but when deciding whether or not to bring them, please be aware that speakers will address serious topics and that this is not a rehearsed event.
For organizations: There won't be any tabling at the event, in order to make sure the focus is clearly on the speakers and the experiences being shared. Of course, it's important to share information about resources as well, so there will be a table with literature from various organizations. Please don't hesitate to bring some fliers for this table. Representatives from Veterans Service Organizations are also welcome to bring business cards and share those. If your organization has representatives who are veterans, they are welcome to speak – but we ask that they speak as individuals, not on behalf of the organization.
Kyle Aines will host the event.
Thank you to: Kyle Aines, Community College of Vermont, Vermont Veterans Outreach Program for attending and being available to provide peer support, and the many individuals and organizations who have offered advice, feedback, and support
Related Events