The People Who Made Madisonville
February 5 @ 4:00 pm
EST
Free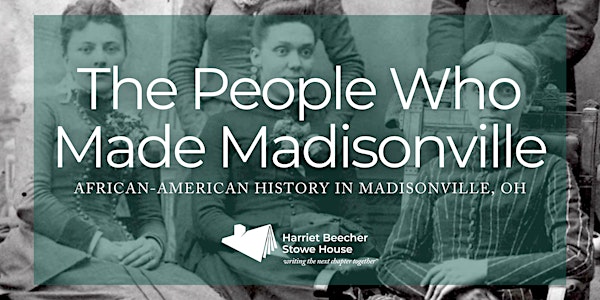 Chris Hanlin introduces us to women and men whose remarkable civic leadership shaped one of Cincinnati's most diverse neighborhoods.
NOTE: This lecture will be HYBRID at the Walnut Hills Branch Library and also via Zoom to those who RSVP.
The village of Madisonville, Ohio – now a neighborhood within Cincinnati – has a remarkable tradition of civic leadership by persons of color and many of its leaders were are also residents of the Walnut Hills neighborhood.
Come learn about amazing women and men who shaped this city, including
Alice Easton Leland, the first Black woman to graduate from the University of Cincinnati,
Hattie Brown Walker, the first Black librarian at the main branch of the Cincinnati Public Library,
Nicholas Niblett, a Tuskegee Airman who went on to be a foreman at GE,
Sam Britten, a Vietnam veteran who became an OH state representative, and many more.
About the speaker:
Chris Hanlin is a local historian and architect in Cincinnati. He is coauthor of the book Bicycling Through Paradise: Historical Tours Around Cincinnati. Chris has given lectures on African American cemeteries at Cincinnati's Mercantile Library and at the Harriet Beecher Stowe House. He is a former longtime volunteer in the genealogy library of the National Underground Railroad Freedom Center. He is on the Black History Sites Advisory Committee of the Cincinnati Preservation Association.
Related Events