THE VETERANS MUSEUM AT PATRIOT PARK HOSTS A FUNDRAISER FOR HOMELESS VETS
April 30, 2024 @ 12:00 pm
EDT
|
Recurring Event
(See all)
One event on April 30, 2024 at 12:00 pm
Free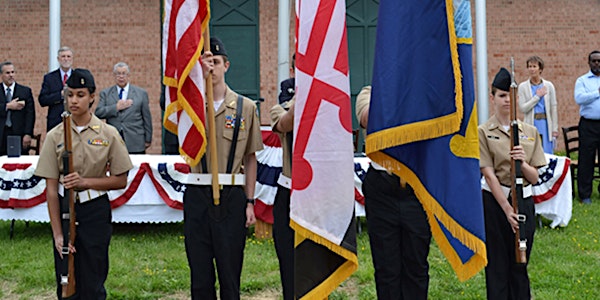 THE VETERANS MUSEUM AT PATRIOT PARK AND DR. KARLA M. KORNEGAY, MBA CONTINUE TO RAISE MONEY FOR DISADVANTAGED AND HOMELESS VETERANS
About this event
Being homeless, or being at risk of homelessness, is one of the most difficult problems any Veteran can face. In its 2017 Annual Homeless Assessment report to Congress, the U.S. Department of Housing and Urban Development reported that just over 40,000 Veterans were experiencing homelessness (including those living on the street or in a shelter, temporary safe haven, or any place unfit to reside in) on a given night in January 2017.
Of those Veterans, 91 percent were men and 9 percent were women. That number stands in comparison to a total population of more than 18.5 million living Veterans. These numbers represent a 45 percent decline in Veteran homelessness between the years 2009–2017.
This travesty of justice must be solved once and for all!!
The Veterans Museum at Patriot Park and Dr. Karla M. Kornegay, MBA will be hosting a fundraiser to help homeless vets and those in need in Charles County, MD and the surrounding areas.
All monetary donations for this fundraiser can be mailed to:
The Veterans Museum at Patriot Park
PO Box 2123
LaPlata, MD 20646
Attention: Mr. Larry Abell, President
As mentioned before to those of you who attended our last event in January via Zoom, all proceeds will be dispersed by the President of The Veterans Museum at Patriot Park, in cooperation with Dr. Karla M. Kornegay, MBA and the Board of Directors, to viable organizations that ACTUALLY assist (with verified results and success stories) homeless and disadvantaged veterans in Charles County and the surrounding areas. Please contact Mr. Larry Abell at: 301-848-8400 with any questions and concerns regarding monetary donations being mailed to the museum.
Additionally, if you can't or don't plan to register to attend this free event via Eventbrite, please e-mail, call or text Mr. Larry Abell or Dr. Karla Kornegay, MBA using the contact information provided so that they are able to keep track of those who register for this meaningful event.
If you would like to donate brand new gift items and gently used, clean clothing to Veterans in need, please contact Dr. Karla Kornegay, MBA via e-mail at: kkornegay43@gmail.com or via phone at: 301-659-0415.
Sponsorship forms and the like can be e-mailed to you, but the option to be a sponsor or a donor has also been made available via eventbrite. Max capacity for this event is 200 people. This event will be hosted inside the museum and outside of the museum.
DONATIONS WILL BE ACCEPTED ON AN ONGOING BASIS, VIA EVENTBRITE OR VIA POSTAL SERVICE, UNTIL APRIL 30, 2024. THE NEED IS GREAT AND THE HOMELESS AND DISADVANTAGED VETERANS NEED HELP NOW MORE THAN EVER, ESPECIALLY DURING THE WINTER MONTHS.
PLEASE VISIT THE VETERANS MUSEUM AT PATRIOT PARK WEBSITE AT:
or
Related Events