Tracking Yamamoto: Joe Rochefort and the Battle of Midway | National Museum of the U.S. Navy
June 4, 2021 @ 12:00 pm

-

1:00 pm

EDT
History Talk with Elliot Carlson at the National Museum of the United States Navy
About this event
Join former journalist and now author/historian, Elliot Carlson as he shares his perspective on naval intelligence officer, Joseph Rochefort—his early career as a pioneer in navy cryptology, his brief but consequential meeting with Yamamoto in 1931, to the 1941 attack on Pearl Harbor, to his tireless efforts in breaking the Japanese code. The latter resulted in the decisive victory at the Battle of Midway–considered by many to be the turning point of the war in the Pacific. Carlson will address the events between January 1942 and June 1942 when Rochefort directed the team of Navy cryptanalysts at Pearl Harbor who cracked the battle code of the Imperial Japanese Navy—a breakthrough that led to the U.S. Navy's stunning victory at the Battle of Midway. Carlson ends his talk with a salute to the pilots that were a crucial part of that infamous campaign. Joseph Rochefort died in 1976. In 1986, he posthumously received the President's National Defense Service Medal, the highest military award during peacetime, for his support to the Battle of Midway.
Elliot Carlson is the author of Joe Rochefort's War: The Odyssey of the Codebreaker Who Outwitted Yamamoto at Midway. He traces his interest in the Pacific War to his first job out of graduate school, writing editorials for the Honolulu Advertiser. After winning a Congressional Fellowship that took him to Washington, Carlson began a journalistic career during which he worked for the Wall Street Journal, first in Philadelphia, then in the Washington bureau. Later, he free-lanced from Belgrade, Yugoslavia, writing for such publications as the International Herald Tribune and the Toronto Star. He served as editor of AARP's monthly newspaper until 2004, when he resumed his interest in the Pacific War, beginning work on the Joe Rochefort biography.
This program will be held in the museum's Education Center, Building 76, Washington Navy Yard. Social distancing and mask requirements will be observed.
Note: Due to security requirements at the Washington Navy Yard, you will need to park outside the base and then be escorted onto the base then to the museum building. If taking metro, take the Green line and exit the Navy Yard /Ballpark metro stop, then walk to the main base entrance at 6th and M Street (about 15 minutes). Parking Options: If driving, limited, metered street parking is available across the street from the main entrance. You can also try street parking in the area surrounding Harris Teeters. There's also a paid parking lot available. Another option is to use the Harris Teeters underground parking garage. Parking is free for one hour. You will need to validate your ticket in the store before leaving the garage. Please be outside the main entrance by 11am on the program date. Please be prompt. A museum educator will be there to escort you onto the base.
Register through Eventbrite or email Paul Perry at [email protected]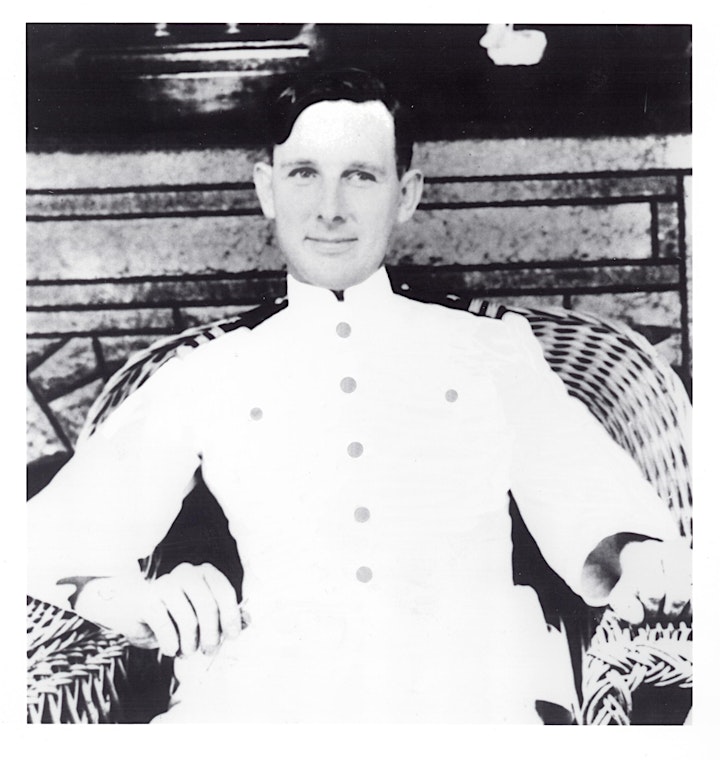 Lieutenant Joseph Rochefort, USN Image courtesy National Security Agency Central Security Service
Related Events