UNPRESCRIBED – Presented by Veterans Initiative 22
September 10, 2022 @ 1:00 pm

-

4:00 pm

EDT

Free – $22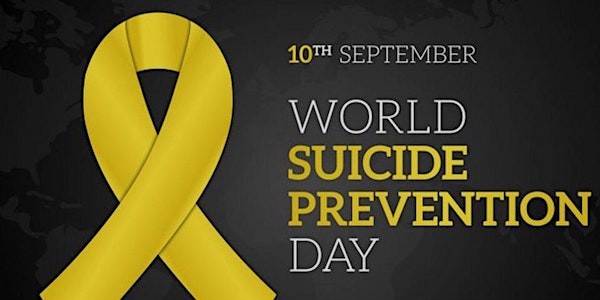 Honoring Worldwide Suicide Prevention Day, Veterans Initiative 22 and The Unprescribed have teamed to present UNPRESCRIBED, the documentary.
Amid the opioid and suicide epidemics, increasing numbers of veterans are turning to cannabis as a safer alternative to pharmaceuticals. Unprescribed reveals a history of prohibition steeped in racism and political motivation.
World Suicide Prevention Day (WSPD) is an awareness day observed on 10 September every year, in order to provide worldwide commitment and action to prevent suicides, with various activities around the world since 2003. The International Association for Suicide Prevention (IASP) collaborates with the World Health Organization (WHO) and the World Federation for Mental Health (WFMH) to host World Suicide Prevention Day. In 2011 an estimated 40 countries held awareness events to mark the occasion. According to WHO's Mental Health Atlas released in 2014, no low-income country reported having a national suicide prevention strategy, while less than 10% of lower-middle income countries, and almost a third of upper-middle and high-income countries had.
Veterans Initiative 22 is a 501(c)(3) Federally approved non-profit organization that focuses on helping Veterans, Families, and First Responders by providing resources, employment opportunities, and continuously advocating for rights and access to affordable cannabis. VI 22 was named as such for a reminder to the estimated 22 Veterans who commit suicide daily due to PTSD alone. We C.A.R.E. is the mantra that we follow which allows us to help Veterans and bring national awareness to this painful tragedy.
The Unprescribed Inc. is a 501(c)(3) nonprofit founded by Veterans and Mental Health Professionals to bring Suicide Awareness to the masses via the documentary, Unprescribed, in combination with expert panels and audience Q/A sessions. Our organization is founded on the principles of integrative medicine (Plants Over Pills). We are a diverse group of mental health professionals, veterans and subject matter experts with a shared vision of saving lives through engaging media.
Related Events