USPS Job Fair – SANTA CRUZ
January 25 @ 8:00 am

-

5:00 pm

EST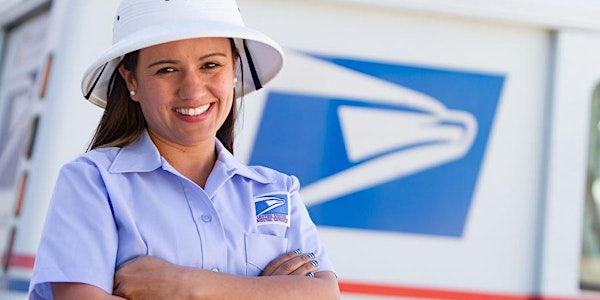 USPS CAREER FAIR in SANTA CRUZ (Sessions at 10 a.m. to 3 p.m.)
4 hours 30 minutes
Mobile eTicket
Come to our CAREER FAIR and we will help you submit your online application for a job with the U.S. Postal Service. We'll have computers on site and HR staff and local Postmasters will be there to provide guidance.
We are hiring in SANTA CRUZ throughout WATSONVILLE for the following positions:
City Carrier and Rural Carrier Associate: Do you like to work outdoors in a physically vigorous job that'll maintain your active fitness level? Work independently? Our carriers provide a vital service to our communities.
Sales, Services/Distribution Associates provide 1st Class seRI. Start in your local office and you can quickly move into other positions and become our next generation of leaders.
REGISTER NOW
***REGISTRATION IS REQUIRED*** seating and computers will be limited so register now and get your ticket before all spots are taken. We will have sessions at 10 a.m., 11:30 a.m., and 1 p.m. We will accept walk-ins on a first come-first service basis.
This event is being held at the Santa Cruz Veterans Memorial Bldg located at 846 Front Street, Santa Cruz, CA 95060.
**PLEASE NOTE: Let us know when you register if you need AMERICAN SIGN LANGUAGE accommodation.
ELIGIBLITY:
High School Graduate or Equi
18 yrs old at the time of appointment (or 16 yrs old if you've already graduated/GED)
U.S. Citizen OR Citizen of a U.S. territory OR Permanent Resident Status
You must have been living in the U.S. for the last 5 years to be able to complete the background investigation (there are very few exceptions to this rule)
must pass background investigation
must pass the job assessment
driving positions require valid California Driver License and 2-year driving history
Men must be registered with Selective Service if applicable (men born in the U.S.A. and men who immigrated and lived in the U.S.A. Citizen during the age of 18-26)
Related Events