WOZ Sunset Summit 2023
September 17 @ 12:00 pm
CDT
|
Recurring Event
(See all)
One event on September 17, 2023 at 12:00 pm
$100 – $299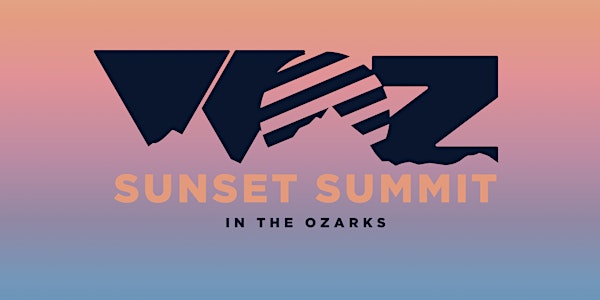 An inclusive fundraiser bringing women of all backgrounds to Bentonville for mountain bike education from the best coaches in North America.
About this event
WOZ Sunset Summit is your chance to connect, build your skills, have some fun, and raise money to get more women on mountain bikes.
We kick off Friday with a check in at the WOZ Clubhouse at the Momentary, pick up your Specialized Bike rental additions and explore WOZ ReSet brought to you by Engel and Volkers (some incredible vendors, partners, and supporters) to bring your WOZ experience to the NEXT LEVEL. Take advantage of the special Blake Street Add On and get access to all of the amenities Blake Street has to offer starting Friday!
At 5:30, join us for a welcome at The Momentary North Courtyard and some incredible bites and bevi's from Sunny's and the Momentary. This is a great chance for you to get familiar with the Momentary and WOZ Clubhouse while making a few new friends.
Saturday you will start at The Momentary for a grab and go breakfast, meet up with your skills clinic group, a quick morning pep up followed by your 3 hour skills clinic. You'll come back to the The Momentary for lunch before choosing two different workshops to attend. Maybe you want to go on a group ride? We have some great group rides you can add on, but hurry there are limited slots available for those rides.
Saturday Afternoon Workshops:
Meditation Workshop by Sunny's on Second
Taking Lead, Harnessing Courage and Confidence by Skills Lab
How to maintain your pelvic floor by Renew Physical Therapy
Bike Maintenance by NWACC Bike School
Ride Prep 101 by Wild Rye
Air Bags by Gravity NWA
What did I get myself into? All the questions answered for beginners by USAC's Cari Higgins 23x National Champion
Optimize Feminine Energy: Gut health and hormones by Aunna Herbst, D.O. -Salt Health
The Arkansas Graveler and Endurance for Multi-Day Cycling Adventures by Scotti Lechuga, Ozark Foundation
3:30-4:30pm Panel discussion led by Jacyln House: Working Together: Building an Inclusive Future in Cycling, The Outdoors and Beyond with Anita Naidu, Bike.POC, and All Bodies on Bikes co-founder- Marley Blonsky
Saturday evening you will head over to the Ledger for a wonderful Sunset Party to celebrate you. Sunset Party will feature Honorary Chair Amber Bynum, Vice President of Health and Wellness Sourcing at Walmart; Lea Davison, 2 time Olympian and founder of Little Bellas; dinner, dancing, and a special Sunset Toast from the rooftop. Additional tickets are available for the party, so invite your spouse, coworker, or friend to join.
Sunday morning, you will meet back at the Momentary for breakfast followed by your second skills clinic. When you get back, take one final stroll through the WOZ ReSet before it closes down for the day. Finish off Sunday by taking advantage of that Blake Street addition and taking a dip in the pool. No better way to enjoy your Sunday afternoon-post WOZ Sunset Summit.
Thanks to a wonderful sponsorship from Ozark Foundation, veterans and attendees with physical impairments can receive 50% off Base Registration costs. Email [email protected] to register for these savings.
* up to 10 honorably discharged military veterans as defined by the US Department of Veteran Affairs or an armed service department or organization.
* up to 10 participants with a physical impairment as defined by U.S. Paralympics Classification Policies and Procedures or a recognized disability based on a determination of the Social Security Administration.
Add Ons available
Specialized Bike Rental for weekend $125 (sizes limited; $400 value)
Blake Street Weekend Wellness Pass $50
OZ Art Bike Tour and Cocktail at Tower Bar $50
Afternoon Group Ride Excursions $40
FORMAT Festival Sunday Ticket (Sunday, September 24) with limited WOZ Let's Ride Together Sticker $75 (normally, full price $145 after tax)
Additional Tickets to Sunset Party $75
Related Events