2023 Leadership Summit – Featuring: Bill Treasurer
February 15 @ 7:30 am

-

1:00 pm

EST

Free – $500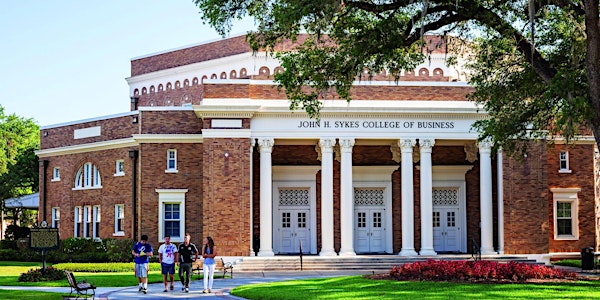 Join us to connect with local business leaders, gain valuable leadership insight and advice, and learn about hot topics in leadership.
2023 LEADERSHIP SUMMIT:
Featuring Keynote: Bill Treasurer
Bill Treasurer is the Chief Encouragement Officer at Giant Leap Consulting (GLC), a courage-building company that exists to help people and organizations be more courageous to drive superior performance. He is dedicated to advancing the new organizational development practice of courage-building, a concept that he introduced in his internationally bestselling book, Courage Goes to Work.
Bill's insights have been featured in hundreds of national and global media outlets, including The Washington Post, The NY Daily News, The Chicago Tribune, Atlanta Journal Constitution, Boston Herald, and Investor's Business Daily, Entrepreneur Magazine, Huffington Post, Leader-to-Leader, Woman's Day, Parent, Redbook, Fitness, American Way, and The Harvard Management Update.
Since 1991, he has conducted over 1000 corporate workshops designed to strengthen people's leadership skills, improve team performance, accelerate innovation, and help executives behave more courageously. Among his clients are NASA, Saks Fifth Avenue, eBay, Accenture, UBS Bank, Spanx, eBay, Lenovo, Walsh Construction, Hugo Boss, the Centers for Disease Control and Prevention (CDC), the U.S. Forest Service, the National Science Foundation, and the U.S. Department of Veteran's Affairs.
Bill's newest book is Leadership Two Words at a Time: Simple Truths for Leading Complicated People. It serves as a playbook for new leaders, covering the essentials that will improve performance, effectiveness, and enjoyment.
Leadership Panel:
Stanley Gray: CEO and President, Urban League of Hillsborough County
Drew Marshall: Owner, CI Group
Karen Zaderej: Chairman, CEO and President, Axogen, Inc.
Schedule
7:15 – 7:45 a.m. Breakfast
7:45 a.m. Welcome and introductions of keynote
8:00 a.m. Keynote, presentation by Bill Treasurer
9:00 a.m. Leadership Panel
Panel members:
Stanley Gray
Drew Marshall
Karen Zaderej
Bill Treasurer
10:00 a.m. Q&A from the audience
10:30 a.m. Break
10:45 a.m. Hot topic tables
12:00 p.m. Lunch (box lunch you can stay or leave) and book signing
For questions regarding this event, please contact Dominique Walker at [email protected] or (813) 257-3782
Related Events