The 6th annual Black Joy Parade
February 26 @ 12:30 pm
PST
Free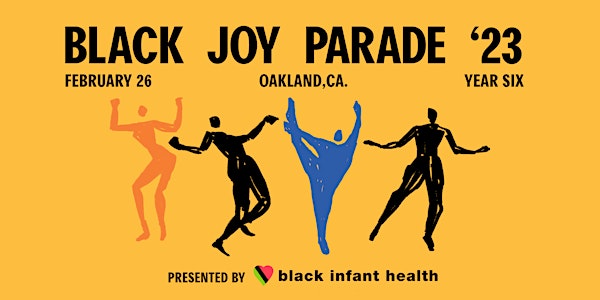 Celebrate the Black experience past, present and future. We invite you to come be present, be creative, be open and be free.
And the category is … JOY!
Join us for the largest free, family-friendly event of its kind in California. A parade and festival to celebrate the Black experience past present and future. We invite you to come be present, be creative, be open and be free.
It's our 6th year as a volunteer-run organization and movement which means Sunday, February 26, 2023 will be a bold celebration of the community and culture we've all created together.
If you've been to The Black Joy Parade before then you already know! It's time to show up and show out for us, by us. If this is your first time, then get ready to see, hear, feel and move to more Black joy than you ever imagined.




What's at The Black Joy Parade?
200+ Black owned vendors including food, drinks, clothing, handmade items and more.
2 stages of Black performances, including a soon to be announced headliner and The Black Joy Choir
Activities for the whole family at Lil Joy for kids, Games n' Grooves and Healing Village.
The Black Joy Parade official merch
And of course the largest Black Joy Parade procession in the country!
The parade begins on 14th and Franklin in downtown Oakland, Ca at 12:30pm PST. Following the parade, the festival begins at 12pm and ends at 7pm. The main entrance into the festival is 20th and Franklin Streets.
Admissions are free for all so bring your friends and family! If you're able, please donate via Eventbrite or here ahead of time to support the movement. Black Joy Parade is volunteer-run org and a registered 501c3. All donations go to support local artists and production of the event.
To be in the parade, become a vendor, volunteer or inquire about partnerships please visit www.BlackJoyParade.org.
For more information check out our FAQ page here
BLACK JOY PARADE. Be the Movement.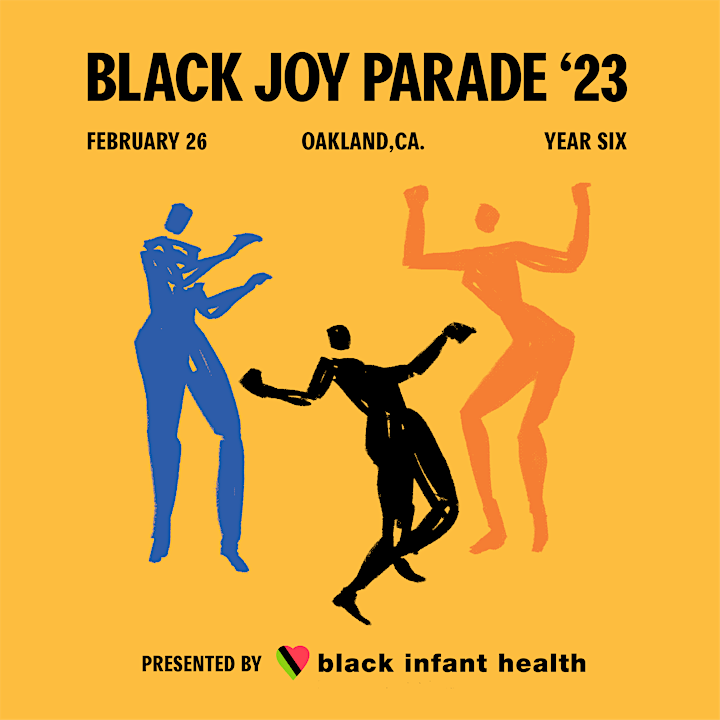 Related Events